3/16/20: IMPORTANT NOTICE: Temporary change in hours at our Syosset Branch.
Please be advised that our branch hours at Syosset are changing, effective March 16, 2020 as follows:
Opening Time: 10:00 AM
Closing Time: 2:00 PM
3/11/20: IMPORTANT NOTICE: Branch Services are limited at our NUMC location.
Our branch personnel are currently unavailable at this location. All other branches are open for your banking needs. Our ATMS/ITMS at NUMC and other locations, Mobile Banking, Online Banking & Bill Pay remain available to you 24/7.
At Nassau Financial, the safety of our Team Members, Members and our Community is a primary concern for us. We have been closely monitoring the coronavirus disease (COVID-19) and are committed to being responsive to how this is impacting our Community.
There are a number of measures we have been taking to ensure we manage to safely get through this situation while continuing to serve our Members effectively. Our Team Members are aware of the safety measures provided by the World Health Organization, and we are taking additional precautions to maintain a safe environment at all of our locations.
3/16/20: Temporary change: Extended Call Center & ITM hours.
Please be advised that our Call Center and ITM hours are changing, effective March 16, 2020 as follows:
Opening Time: 8:30 AM
Closing Time: 7:00 PM.
3/17/20: IMPORTANT NOTICE: Temporary closure at our Syosset Branch.
Please be advised that our branch at Syosset will be closed through April 1st. We advise that Members use our East Meadow or Oyster Bay branches. For all branch locations please visit our Hours & Locations page.
3/19/20: For your safety: All branch lobbies are temporarily closed
While the branches will be closed until further notice, our Credit Union is still open for business, with extended at our call center and our Interactive Teller Machines. We encourage you to:
- Utilize the Interactive Teller Machines (ITMs) to speak with a Teller:

Monday through Friday 8:30 AM - 6:00 PM

Saturday 9:00 AM - 3:00 PM
- Call our Member Services Department at 516.742.4900, as they now have extended hours:
Monday through Friday 8:30 AM - 6:00 PM
Saturday 9:00 AM - 3:00 PM
- Use our ATMs, available 24/7
3/20/20: Governor Cuomo announces deferred mortgage payments- who is eligible?
The mortgage deferment announced by Governor Cuomo is specifically for those impacted by Covid-19, who are experiencing financial difficulties and can no longer make their monthly mortgage payments.
Read this FAQ for more information.
3/24/20: Our new hours for the Call Center and Interactive Teller Machines are:
Monday – Wednesday
Thursday
Friday
Saturday
3/21/20: Emergency Assistance Program
At Nassau Financial, our primary mission is to assist the members of our community. In these uncertain times, we would like you to know that we are there for you. Members affected financially by Covid-19 may:
Apply for a Personal Loan (1) up to $5,000 with payments deferred up to 90 days
Defer certain monthly Personal or Auto Loan payments for up to 90 days
Withdraw funds from a Certificate Account without penalty
Additional assistance is available as needed
*Some restrictions may apply. This is a temporary offer for existing Members of Nassau Financial that is subject to change without notice. 1) All loan applications underwritten based on credit worthiness and other criteria. Maximum Personal Loan term is 60 months. Rates may be higher without AutoPay & Direct Deposit. Refinancing or payoff of outstanding balances at Nassau Financial is prohibited. Minimum loan amount is $500; maximum loan amount is $5,000. Deferred payment offer applies to Personal and certain Auto Loans only. Auto Leases not eligible. Membership of 1 year or more is required for all offers listed. Offer ends 5/30/20.
9:00 AM – 4:00 PM
9:00 AM – 6:00 PM
9:00 AM – 4:00 PM
10:00 AM – 2:00 PM
As we follow CDC and government guidelines to limit the spread of COVID-19, we have temporarily closed all branch lobbies. Although branch lobbies are currently closed, we understand emergencies may occur, and we are here to assist Members by appointment only. To ensure the safety of our Team Members, we have limited transactions by appointment to the following:
Wire Transfers - Emergencies only, such as Real Estate Closings. Ask about ACH or our Bill Pay feature in Online Banking as alternatives to making payments to third parties

Medallion Guarantee

Large Cash Withdrawals

Official Check Issuance
To make an appointment, please Contact our Call Center at 516.742.4900. Appointments are only available at our Westbury location.
For the safety of our Team Members, only appointments considered as an emergency will be scheduled.
The work being done by our Team Members to service our Members during this pandemic is something we are truly proud of. We humbly ask for your patience as we navigate through the new challenges that arise as a result of the Coronavirus disease.

4/9/20: Our Call Center and Interactive Teller Machines will have limited hours due to the holidays:
Friday 4/10/2020 - 9:00 AM - 3:00 PM

Saturday 4/11/2020 - 10:00 AM - 1:00 PM

COVID-19 Paycheck Protection Program
Paycheck Protection Program is offering small businesses under 500 employees loan amount calculated at 2.5 times payroll

Loan can be used for payroll and overhead.

If compliant, funds can be forgiven by the US government for maintaining a level of business activity & remaining compliant- above applies to Profit and Not for Profit

Above is subject to change based on SBA guidelines
Help is available through our business lending partner, Newtek. Click the button below for more information.
Web-based and mobile options:
Download Nassau Financial's mobile application for

Apple

and

Android

devices and make transfers, check account balances, pay bills, deposit checks, and more right from your phone or tablet.

Enroll in Nassau Financial's

Online Banking

to keep tabs on your account right from your computer.

Enroll in

Direct Deposit

, and your paycheck will be automatically deposited into your account on payday.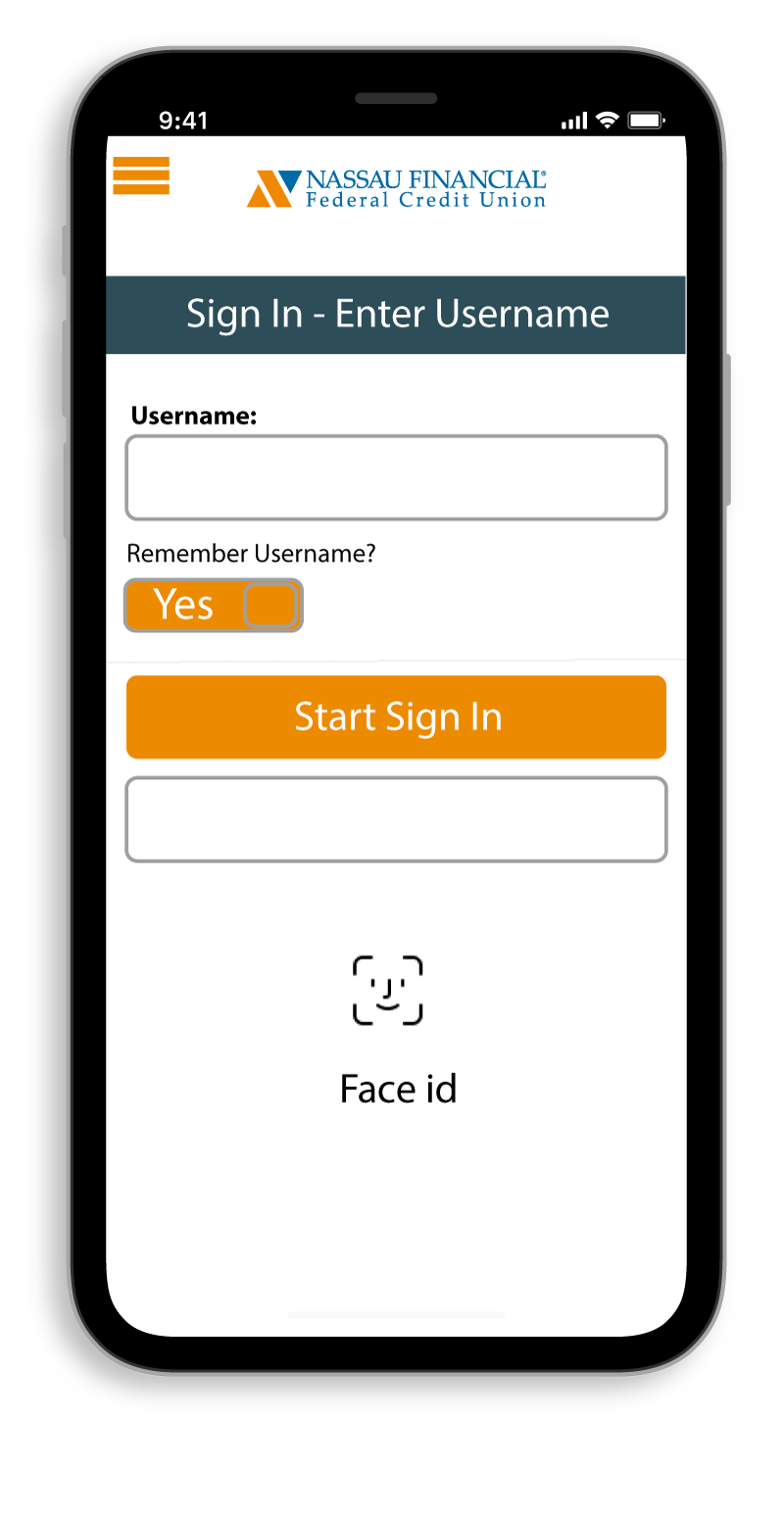 If you need to access cash, we have more than 30,000 ATMs in the CO-OP Network. You can find your nearest ATM find your nearest ATM here.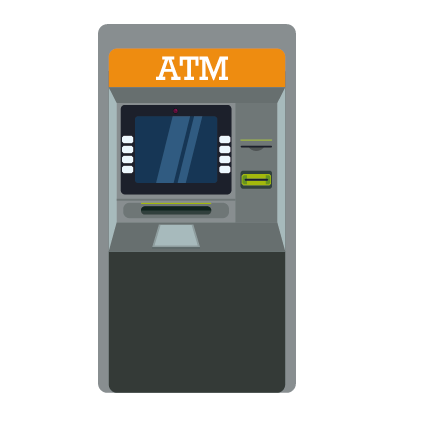 Oyster Bay Branch
50 Audrey Ave,
Oyster Bay, NY 11771
(516) 742-4900
East Meadow Branch
2575 Hempstead Turnpike #300
East Meadow, NY 11554
(516) 742-4900
Oceanside Branch
2995 Long Beach Road
Oceanside, NY 11572
(516) 742-4900
FREQUENTLY ASKED COVID-19 QUESTIONS
As a result of COVID-19 (Coronavirus), Nassau Financial is offering existing eligible Members the option to defer loan payments for up to 90 days. Eligible loans include certain:
• Personal Loans
• Auto Loans
Here is how to speed up your request:
Provide documentation to support your hardship situation. This may include, but is not limited to:
A detailed letter stating how Covid-19 has impacted you financially, causing you to be unable to make your loan payments. Include the name of your employer, dates when you lost your job, or your hours were cut, and other pertinent information regarding your loss of income due to Covid-19. Also include your name, address, and loan information and the following:
• Most recent pay stubs, or bank statement showing direct deposit
• Proof of applying for &/or receiving Unemployment Benefits
• Letter or email from employer indicating job loss, limited hours, etc.
Ready to get started? Fill out the form on our Skip A Pay page here, then send your written request and supporting documentation to collections@nassaufinancial.org.
My income has been affected by the Coronavirus. How do I defer my loan payments due to COVID-19?
How do I defer my mortgage payment due to COVID-19?
With a Nassau Financial Debit Card, you can withdraw up to $500 a day. For larger withdrawals please use our ITM's at our Oceanside, Oyster Bay and East Meadow branches during business hours, so that a Teller can help you with your withdrawal.
How much cash can I withdraw from an ATM?
Although our branch lobbies are temporarily closed Members can still access their accounts by using our digital Self Service tools. Members can access their accounts online by using our Nassau Financial Mobile application. With our Mobile App Members can:
Transfer between accounts
Activate your Debit Card
Make Credit Card payments
Block and order debit cards
Get account balances
Review account history
Securely deposit checks
Pay Bills
To download our Mobile App on iPhone®, iPod Touch® and iPad® users can go to Apple's App store. Android users can go to the Android Market and download Nassau Financial's App there.
If branch lobbies are closed how do I access my accounts?
We are monitoring the current situation closely, and we will notify our Members as soon as changes are made. For the most current information please visit this update page.
How long will the branch lobbies be closed?
Your payments will resume after your agreed-upon deferment period. If you are concerned that you will need more time, then the measures can be reassessed at the end of the 90-day period, if necessary.
What happens to my loan after the 90 day deferment?
Yes, you can contact our Call Center at 516.742.4900 to speak to a Personal Service Representative. Please be aware that you may experience longer wait times due to a high volume of incoming calls. We encourage you to use our digital self-service options for simple transactions like balances, transfers, and depositing checks. To view our Member Services hours please visit this update page.
Can I call to speak to a Representative?
I'm interested in getting Paycheck Protection for my business. Do you offer SBA loans and other programs described in the CARES Act?